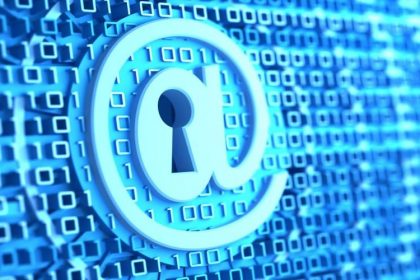 What is IP Warm-up?
IP warming can be defined as the methodical process of adding email campaigns by volume week after week to a new IP address to create a positive reputation with the recipients' Internet Service Providers.
Internet Service Providers or ISPs treat all emails from new IP addresses with suspicion until some form of sending reputation has been established with the sender. It usually takes 4 to 8 weeks to achieve a positive sending reputation that will ensure maximum deliverability. The period will also depend on other factors such as target volume and engagement. The warming period may even take longer if the email receiver is not aware that the email is an opt-in mail. Some ISPs will even limit senders to a given number of emails per day until the sender has built a reputation with the ISP. AOL, for instance, has 5,000 emails per day limit for new senders while Outlook has a limit of 20K per day for the first week.
It is recommended to start off with your cleanest data in your IP warming. Your warming efforts should initially focus on the most engaged subscribers as you add the older segments in a gradual process. Add the older segments in bits of 10 to 25% to avoid tipping your reputation from good to bad. You can also send re-engagement campaigns to segments that are 6 months to a year old as per your sending frequency. Remember to use different content every time you re-engage with older segments. The purpose of the warming up process is to only send emails that will not bounce to subscribers who are not prone to complain. This will most likely include subscribers who recently opted-in and those who are frequent clickers or mail openers.
The more consistent you are in the warm up stage on issues such as volume, frequency, lower bounce and complaint rates, the quicker you'll be able to establish a positive sending reputation. It will take more time to establish a positive reputation if you don't send frequently.
What to expect in your IP warm-up plan
As soon as you start warming up your IP addresses, some blocking and bulking is expected to occur. However, it is important to stick to the plan.
Here are a few things you should expect and the actions you can take:
There'll be bulking for Gmail, Yahoo, and AOL which may clear up after several sends. However, it takes time to get inbox delivery so it is important to keep on sending.
Blocking by ISPs may occur if your list does not have a high engagement level or if you are going over the ISP limits. The key again is to keep on sending and segmenting carefully to avoid going over the set limit.
More importantly, keep on monitoring your metrics and doing necessary adjustments throughout the warming-up period.
Importance of IP Warm up
To understand the importance of IP warm-up, let's consider the differences between quick warm up and slow warm-up. In quick warm-up, the ISPs will notice fast volume spikes, while in slow warm-up, the ISPs see a gradual build up in volume over time. If you go the fast warm up way, your emails are seen to originate from unknown senders while slow warm up helps you develop your ending reputation gradually. In quick warm up, expect to see rate limiting, filtering, or blocks to occur which are rare in slow warm up unless you have poor engagement and high complaint ratios.
Building sender reputation through slow IP warm-up
Access to your subscribers' inbox depends on your sender reputation. If you have a bad reputation, your emails will likely end up in the spam folder or blocked but if you have good reputation your email will end up in your subscriber's inbox.
Your reputation can also affect the reputation of your domain and IP address. With a positive reputation, you'll have more opens, more clicks, and easier authentication by SPF, Sender ID, DKIM, and DMARC. Negative reputation results in lack of sufficient permission, higher rate of spam reports, low quality email addresses, blacklisting of IP Addresses, and spikes in volume and spam trap hits.
Importance of permission and engagement
Permission is the foundation of building positive sender reputation. To enhance your reputation, ensure that your subscribers are not complaining about getting emails they didn't expect to get. Make sure you are not sending emails too aggressively and that subscribers are receiving what they signed up for. More importantly, ensure you are following Can-SPAM Act and CASAL laws best practices.
Positive engagement is equally important because ISPs usually monitor the kind of engagement subscribers have with the email sender. Positive engagement is measured by actions such as adding an email to contact list, opening a message, clicking links, enabling images by clicking, and scrolling down to read the entire message. Negative engagement is determined by actions such as deleting the email, moving it to the junk folder, reporting it as spam, or not even reading it.
Engagement is one of the reasons why email marketing lists use opt-in and confirmed opt-in features. Opt-in increases the likelihood of higher engagement because it establishes a relationship with the subscriber.
How to increase engagement with your list
Here are a few ways of keeping your list highly engaged:
Send your engaged subscribers relevant content only
Keep their expectations high from the start
Let everyone who opts-in to your list have a choice of how often they expect to receive your emails. For example once a day, once or twice per week, or whenever your weekly digest is out. If you don't send too frequently, make sure they know about it and remember to ask them to whitelist your email when they opt in.
Keep the list clean and as it ages, remove the non-engaged subscribers.
Spam traps and how to avoid them
There are two types of spam traps namely pristine spam traps and recycled spam traps. Pristine spam traps, also known as Honey Pots, are email addresses specifically created to capture spammers. They are not owned by a real person. Recycled spam traps are abandoned email addresses that have been recycled by the ISPs to trap spammers. You can avoid and remove spam traps by eliminating hard bounces, re-engaging with inactive subscribers continuously, and removing subscribers who are still not engaging after several re-engagement efforts. More importantly, don't buy or rent email lists. They'll probably be full of spam traps.