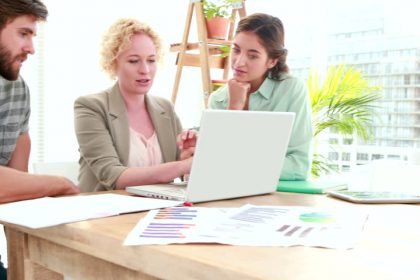 Google has created new AdWord attribution models that are designed to be more efficient at tracking conversion points. According to Google, an attribution model is the rule, or set of rules, that determines how credit for sales and conversions is assigned to touch-points (clicks) in conversion paths.
Last-click attribution: the old model
"Last-click" attribution had been the one and only model for AdWords until now. Last-click was great if you wanted to find out which ad or word led to a conversion, unfortunately; if it was not used properly it could be viewed as a large expense that didn't always prompt a sale. For last-click to work, users needed to find that perfect balance between investing in keywords and raising brand awareness. The first click can be just as important as the last click but finding that balance is the tricky part.
AdWord advertisers are now armed with more data than ever before. As businesses are expanding in the digital market their conversions are more complicated and they need a model that allows for more data entry. Fortunately, Google, has adapted to those much needed changes with their new attribution models.
New attribution models
The new models were originally launched in 2013 to adapt to the data rich digital marketing realm. They were available in DoubleClick, Attribution 360, and Analytics 360. These models allow users to track and assign credit for each interaction along the conversion path. These models are designed to allow users to gain insight on how effective their marketing strategies are. In simple terms: they allow marketers to analyze the incremental contribution of each touch point.
Now users can integrate an even more sophisticated attribution model to their conversion and bidding. You can choose from six different attribution models with ease from your own AdWords conversion settings. The models are: last click, first click, linear, time decay, position-based, or data driven. Each one is unique and will enable users to reassign credit along the conversion path.
Types of attribution models
Last click: This is the original model and it has the most conservative growth strategy. It gives all credit for the conversion to the last-clicked keyword.
First click: This is a growth-oriented strategy,  it gives all the credit for the conversion to the first-clicked keyword.
Linear: Each touch point on the conversion path gets equal credit. This model has a moderate growth strategy.
Time decay: This model has a moderate growth strategy and gives more credit to clicks that happen closer to the time of conversion.
Position-based: This model gives 40% of the credit to both the first- and last-clicked keyword. The last 20% is spread out across the rest of the clicks on the conversion path.
Data driven (in BETA): This type of attribution gives credit to clicked keywords based on how crucial they were in the conversion process. This option is only available to businesses with enough traffic.
When choosing a new attribution model, users must really study their market and analyze the information they have out there. They should make sure that everything is in the right place and done right, then they can fool around with the different models to see what works. This can be viewed as a trial and error phase, but to eliminate errors (money loss), users need to test the models and see which one yields the highest volume of high-quality conversions.
Nothing is perfect
Even the best systems can be flawed. According to Google, "It's only available for clicks on Search Network and Shopping Ads on Google.com and is not available for display Network Ads. Only available for website and Google Analytic conversion actions, not for app, phone call or in-store conversions."
These new attribution models are definitely a step in the right direction but Google has a lot more work to do if they want to continue to dominate the world of digital marketing.