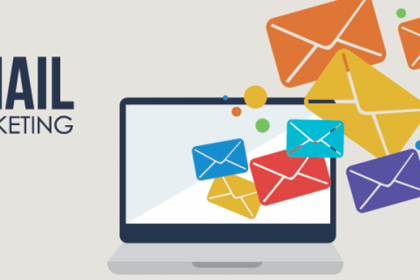 Email marketing isn't getting any easier. The rise of mobile has forced marketers to rethink tried-and-true strategies in order to effectively connect with mobile users who have a different set of needs and expectations than their desktop counterparts. If you're scrambling to find the cure to declining open rates and falling email ROI, here are 15 stats that prove phone calls are the answer.
Email is Not Dead
1. Email has the highest ROI of any digital channel with a $38 dollar return for every $1 spent (source: Litmus). That's right, email is a core digital marketing strategy that isn't going anywhere despite constant rumors of its impending demise.
2. 73% of marketers agree email is core to their business (source: Salesforce).
3. Over 55% of marketers plan on increasing their email marketing budget in 2016 (source: Selligent). Hopefully they'll be increasing budget with a plan to improve ROI as well.
Email Marketers are Facing Tough Times
4. The median email click-through rate in the U.S. is only 1.3% (source: Silverpop). In today's omnichannel world, measuring clicks is not enough. A declining click-through rate doesn't necessarily mean poor performance. If you aren't measuring the calls your emails drive you're not seeing the complete picture.
5. 35% of marketers say increasing subscriber engagement is their #1 marketing initiative in 2016 (source: Selligent). Finding new ways to engage your audience is tough, but giving email subscribers the option to call is a great way to engage people who prefer to connect offline.
6. While still the highest ROI marketing channel, email marketing returns have been on a slow and steady decline over the last several years, dropping from a $40 return for every $1 spent in 2007 to $38 today (source: BIA/Kelsey). Email marketers are on the hook to generate revenue. By actively driving and tracking calls from emails, marketers will immediately see greater value from email.
7. 84% of high-performing marketers align their mobile campaigns to email campaigns, recognizing the cross-promotional opportunities between these two channels (source: Salesforce). The point is that email must closely align with mobile, and what better way to do that than with a phone call?
Phone Calls are the Perfect Upgrade to Email Marketing
8. Calls to businesses from smartphones will reach 162 Billion by 2019 (source: BIA/Kelsey). If you're not encouraging phone calls, you're missing out on a ton of business.
9. 66% of millennials are likely to contact a business via a phone call versus only 22% who are likely to use social media (Source: Invoca). Take advantage of the millennials who are choosing to pick up the phone by including a phone number or click to call button in your email campaigns.
10. 65% of people have called a business in the past month versus only 24% who have filled out a web form (Source:Invoca). Tiny screens and fat thumbs are an online form's mortal enemy. Don't force mobile visitors to click through and fill out a form. It's much faster to go from email to call with the touch of a single button.
11. High-performing marketers are 2.3x more likely than underperformers to trigger personalized emails in real time based on events (Source: Salesforce). Unless you know who's calling your business and what drove the call, you can't trigger follow-up emails in response.
12. Personalized email messages increase click-through rates by an average of 14% and conversions by 10% (source:Aberdeen Group).
13. Personalized email delivers 6x transaction rates (Source: GetResponse). If you're sending emails without understanding who has called and what happened on those calls, you could inadvertently be sending irrelevant emails.
14. Segmented campaigns drive a 760% increase in revenue (source: Silverpop).
15. Only 23% of marketers say they measure what happens after an email click (source: GetResponse). How can you measure true email ROI if you don't know what happens after the click?