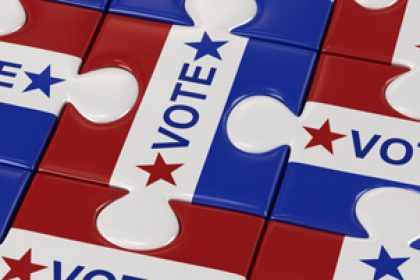 The contents of the political e-mail campaign might be different than regular marketing e-mails, but the rules stay the same. How the organization-to-person relationship extends is critical and even more so in a political environment. The reason for this is because political campaigns have a narrow window through which to contact potential donors and raise contributions.
Another important factor is structuring the e-mail campaign in order to reach the target audience through newsletters, updates, and daily notices. It seems that political campaigns tend to ignore these nuances and send their e-mails through the same sub domains and IP addresses despite the type of person or group they are attempting to reach.
Compiling a database of e-mail addresses may actually be one of the most important factors. It is very necessary to convince e-mail providers that you are allowed to solicit these particular individuals. There is great value in maintaining a large list of e-mail addresses, but there must still be something of value offered to the recipients of the e-mails.
The unique quality of e-mail solicitation when compared to other media such as TV, radio, or newspapers, is that the recipient of the e-mail has the option to give immediate feedback as to whether or not they would like to receive the e-mail.
Are political senders really exempt from CAN-SPAM?
The simple truth is that political e-mails are certain political campaigns might be exempt for the CAN-SPAM act depending on the ISP provider. If they determine that a particular message should not be put into the inbox, it will not be. The senders of the e-mail need to remember to be respectful of the recipient and follow the laws.
How can political senders improve engagement and potentially increase donations through email?
One thing that has been discovered, after analyzing a few years of successful campaigns, is that providing some general knowledge or demonstrating strong leadership will create more faithful recipients than simply soliciting for donations. Candidates these days seem to forget that providing a personal touch to potential donors can make a world of difference.
Are there any other tips you have for political senders?
The primary focus should be on the quality of the e-mail list instead of the quantity of it. They need to ensure that they have a list of people who are assured donors will ensure that the e-mail will reach its destination instead of getting deletes as spam.
The supporters must be able to find a certain type of value through the e-mail. They should be provided with quality content at a frequency which reminds them of the importance if the campaign but does not annoy them. The sender should be aware of which clicks were important to the recipient and grow their audience based upon that instead of over saturating the audience with too much or irrelevant e-mails.