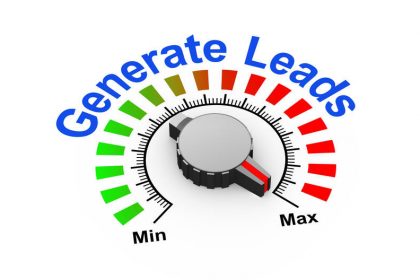 Maximizing growth and increasing profits, does that sound familiar to you? If you are in the home improvement industry it is crucial for you to understand how the process of generating leads, if done right, can generate a continuous flow potential customers. With so much information on the internet you are basically dust in the wind without lead generation. What exactly is a "lead"? A lead is basically a qualified potential customer that has shown some level of interest in your company. In simple terms, it's a referral, but not in the traditional sense. Traditionally many referrals were based on your craftsmanship and spread through "word of mouth" or obsolete marketing tactics. While the quality of your craftsmanship is still very important most leads are generated through the web now.
How do you generate leads? The foundation of lead generation begins with your website.  You need to begin by building a strong web presence that implements cutting-edge strategies that will draw customers to you. It's a buyer's market and your customers will find you, that's why it's so important to increase your visibility in the digital world.
You may need to contact an expert in lead generation because they will help you to create a custom plan that aligns with your goals and budget.  Obviously, all leads may not become customers so don't get discouraged when that happens.  Trust me, it's a good sign if you are generating leads in the early phases of your implementation process.  So, if your goals include maximizing growth and increasing profits, then it's time for you to develop a strategy that brings those leads to you.