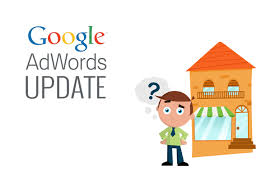 The team at Google AdWords has been hard at work rolling out some major updates that will help transform paid search.
Here are four big AdWords updates we all need to get ready for:
1. Click to SMS
AdWords' click-to-call extension has been available for some time, but Google is rumored to be testing new customer contact options with a new click-to-SMS feature. When displayed in a Google search advertisement, customers would be able to send a text to a business phone number via their phone's default messaging app with a single click.
To make it extra tempting for customers to shoot a text, the app's message fields are pre-populated with the business's contact information and a pre-written message requesting further information. It doesn't get much easier than that.
2. Device-level Bidding
Brands with a high volume of customer contacts that originate on mobile phones will love AdWords' decision to offer device-level bidding. The move untangles tablet and desktop bids and allows advertisers to set independent bid adjustments for mobile, tablet, and desktop.
"This lets you anchor your base keyword bid to the device most valuable to your business and then set bid adjustments for each of the other devices. You will also have a wider range to adjust bids, up to +900%," explains Sridhar Ramaswamy, Google's senior vice president of Ads and Commerce.
3. YouTube Director
Ready to channel your inner Ang Lee and direct your own YouTube video ads right from your iPhone? YouTube Director  is a collection of tools that make quick work of shooting and editing video content that can be uploaded directly from its iPhone app. It includes a batch of ready-to-use templates and handy extras like music, text, and animation overlays to polish up your video ad before you send it out into the world.
Mobile accessory company ZAGG says it saw a 75% rise in conversions once it began using targeted videos. That's exciting but not surprising when you consider buyers respond well to "don't tell me, show me" types of advertising.
4. Local Search Ads
According to Google almost one-third of all Google searches are location-related, a user action that's growing 50% faster other types of mobile queries. We've discussed previously how important local search is for connecting with customers, and now advertisers are getting increased hyper-local exposure thanks to Local Search Ads on Google.com and Google Maps. Ads are also coming to the local three-pack, meaning that one of the three top local Google search results will be a paid advertisement instead of an organic result.
While it's too early to tell what impact this will have on marketing goals, it's clear marketers need to strategize ways to incorporate local search ads into mobile campaigns, and make sure their content is localized to the area where consumers will receive them.
Adwords is always changing to keep pace with new mobile technology and evolving customer behavior, and these are just a few of the highlights. Search marketers have got to stay up to date if they want to stay competitive.